The Absent Author
Written by Ron Roy
Reviewed by Samantha K. (age 8)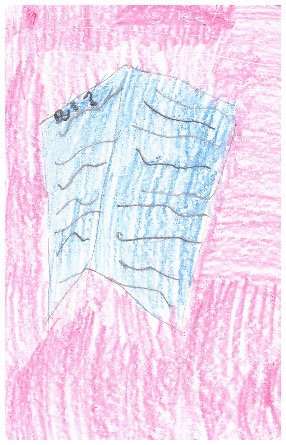 Where is he? Join Dink, Josh, and Ruth Rose to try and find the famous author in the book The Absent Author by Ron Roy.
To begin with, this book is about a famous author named Wallis Wallace that Dink is really excited to meet. He is coming to the bookstore, the Book Nook, to sign books for his fans. But when Dink goes to get all of his books signed, Wallis Wallace doesn't show up for the book signing! That's when Dink remembers that the author had sent a note that said, "Short of being kidnapped, nothing will stop me from coming." So Dink knows that something is wrong and he and his friends have to solve the mystery of the missing author!
In addition, my favorite part was when the kids met Mavis or Ms. Green. It was my favorite part because they share their letters with each other and I got to see the letters. This book is part of a mystery series. The series is called the A to Z Mysteries and each book has a theme has to do with a letter of the alphabet. This book is like the other books in the series because they are all about mysteries. As I read this book I felt excited! It made me continue to wonder about who kidnapped the author.
In conclusion, this book is perfect for kids ages 8 to 10. I think this is also perfect book for people who like mysteries. Come check it out today‼