Chicken Sunday
Written by Patricia Polacco
Reviewed by Aiden F. (age 9)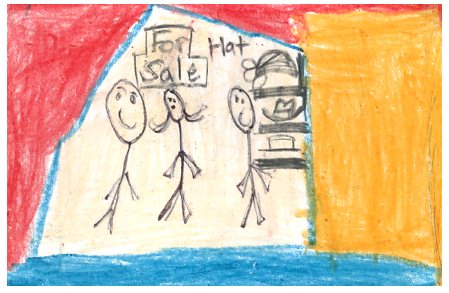 Every Sunday they would go to Grandma Eulas house to eat chicken. Mr. Kodunsiu had a hat shop . Granma Eula liked a hat. The kids wanted to get the hat for Granma Eula but they didn't have enough money. Find out how they get the hat for Granma Eula.
I like this book because I love chicken. It's fun to eat but not twice in row or like five days. The reason why I like this book is because the pictures are interesting. I like all Patricia Polacco stories, they are fun to read and talk about her family.
I recommend this book to my brother because my brother eats a lot chicken. My family eats a lot of chicken. I think kid's ages 8 to 11 years old could read this book on their own. It is a good story for a Mom to read to her child.