Fish in a Tree
Written by Lynda Mullaly Hunt
Reviewed by Mia N. (age 9)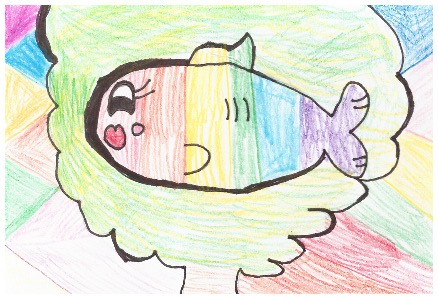 "Seven schools in seven years and they're all the same. Whenever I do my best, they tell me I don't try hard enough. Too messy. Careless spelling. Annoyed that the same word is spelled different ways on the same page. And the headaches. I always get headaches from looking at the brightness of the dark letters on the page for too long." Come learn about Ally Nickerson and her struggles with learning, by Lynda Mullaly Hunt.
Ally Nickerson can't read because the letters dance around on the page, which means Ally has Dyslexia. Ally has no friends in the story because some kids in her class were mean to her. The main reason for this is they don't think that she's smart and she gets in trouble a lot. She gets a new teacher in the story and he helps her have courage and helps her to become a great reader. Ally has many ups and downs and you learn all about how she learns to believe in herself, even though she never has before.
In the story the main character Ally has Dyslexia. My reaction to the story was that I know how Ally feels because I have Dyslexia too. Dyslexia makes it hard to read and write. A character that changed in the story was a classmate and friend of Ally's named Albert. He stuck up for himself in the story. In the beginning he was not brave and in the end he stood up to a bully. My favorite part of the story is when Ally would think of a catchphrase which said, "I feel like a fish trying to swim in a tree while my class is swimming in the water." It is my favorite part because I feel the same way that Ally does.
I recommend this book because I think all people have a little something that they don't feel comfortable about. This book will make people feel better about themselves. I think people of all ages would like this book. In conclusion, this book might interest readers that want to learn about Dyslexia.