Fantastic Mr. Fox
Written by Roald Dahl
Reviewed by Kansas R. (age 8)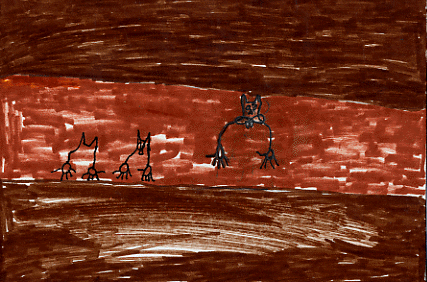 The fantastic Mr.Fox is a smart fox. Mr.Fox gets his tail shot off by Boggis, Bunce, and Bean, who are farmers. Then Boggis, Bunce, and Bean tried dig him out. Then Boggis, Bunce, and Bean tried to starve him out. Other animals were starving too. He tries to save all the animals' lives, but how does he save them? Read The Fantastic Mr.Fox to find out!
My favorite part is when Mr.Fox and all his baby foxes go to Boggis's chicken house number one. I liked this part because it was funny. I liked the character Boggis best because he ate a lot of chicken, and I like chicken a lot too. I think this book is good. It made me laugh all the time.
I recommend this book which is 90 pages of fox adventures. I think that ages 8 and up could read this book. I hope you like the Fantastic Mr.Fox, too!