Bully
Written by Patricia Polacco
Reviewed by Ella G. (age 8)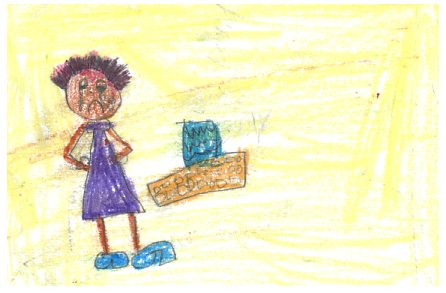 Lyla had just moved to San Francisco. She wanted to like her new school, but everybody was teasing her. Gage blamed Lyla for stealing the test. Lyla tried to prove that she did not do it and Gage did it. Will Gage stop teasing Lyla?
I like this book because Jaime stuck up for Lyla and said it was not Lyla who stole the test. It was Gage. I like this book because once I was bullied and my friend, Nya, stuck up for me. I felt angry because Gage was being mean to Lyla. My favorite part was when Gage was impressed with Lyla and being nice.
I recommend this book to 8 year olds and up because it teaches you not to bully. It will hurt the other person's feelings like Gage hurt Lyla's feelings. I recommend this book because it teaches you a valuable lesson - never ever bully. I hope you never bully.