Cupcake Diaries: Mia in the Mix
Written by Coco Simon
Reviewed by Libby C. (age 8)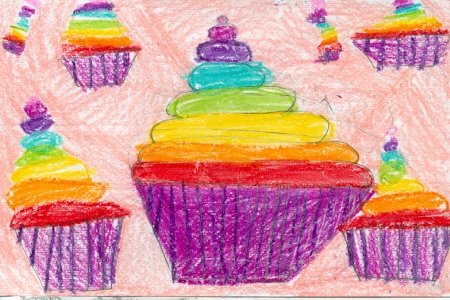 Do you like cupcakes? Then you may like Cupcake Diaries: Mia in the Mix. The main characters are three friends named Emma, Alexis and Katie. Mia is a new girl to the school and Emma, Alexis and Katie all greet her very nicely. The four girls then start a club. Read the story to find out what kind of club they make.
I like the book because it teaches you about bullying. Sometimes, when someone is bullying you they just want to upset you. If you are the bigger person and forgot about it, the bully may leave you alone. This book is part of a series. I only read two of the books in the series so far but they have a lot of books. All of the Cupcake Diaries books have the same four girls in the books. The story reminds me of when I bake and cook with my mom. I like the lesson of the story, because you see what bulling is like so if you see bulling you can stop what you see.
I think kids should definitely read this book. Funny kids, determined kids and bubbly kids might in joy this book. I think 2nd graders through 4th graders may enjoy this book. Also, the book is very funny and makes you laugh a lot. One time the girls promised their moms they wouldn't make a mess then they did anyway! Last, I love how every chapter ends with a cliff hanger. You'll never want to put the book down!