The Witches
Written by Roald Dahl
Illustrated by Quentin Blake
Reviewed by Heison G. (age 9)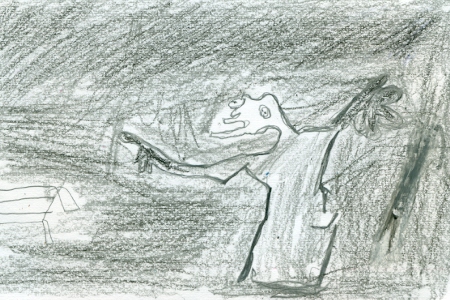 If you like books that give you all different feelings read The Witches. The Witches is about a little boy and his grandmother. His parents both died in a car accident. The witches are trying to take over and kill all the kids. Read The Witches to find out what the little boy and his grandmother do.
I thought that the book was awesome because it had action and a lot of feelings like sad, and scared, because in the book his parents died and the little boy meets his first witch. My favorite part was when the little boy's parents died because it made me fell a lot of sadness and it made me think about his grandmother. While I was reading The Witches I felt sad and exited and a little scared. I still wonder if the book is real or fake but no buddy knows.
I think other kids should read this book because it teaches the lesson of not talking to strangers! Also it makes you scared at some times in the book. If you are a reader that likes sad books and scary books you will like this book. 8-14 year old kids will enjoy The Witches. The thing that might interest the reader is that in the beginning in the book because it says that your teacher might be a witch but you never know.