Lulu Walks the Dogs
Written by Judith Viorst
Illustrated by Lane Smith
Reviewed by Leah F. (age 9)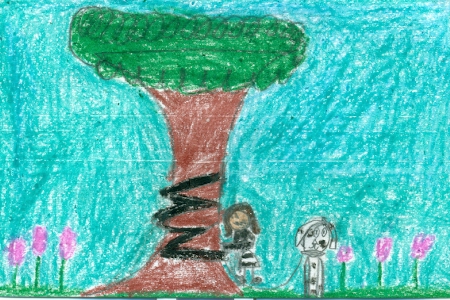 Lulu Walks the Dogs is a great book. Lulu is very bossy and she gets what she wants. Lulu is trying to earn money to get something so she decides to walk dogs. Will Lulu get the money or not?
I believe this is an outstanding book. In my opinion Lulu reminds me of my sister Ariana. Lulu and Ariana are both mean and nice. The illustration are black and white and shows Lulu outside most of the time. This book is part of a series. The series is called the Lulu series. It is a good series because Lulu is funny, serious and gets up upset in each book. This is a worthwhile book to read.
The type of reader who would enjoy this book are people ages 7-12. It is also for boys and girls. This book is excellent and wonderful. The book will interest you because the characters will make you laugh and it is a one of a kind book to read.