The BFG
Written by Roald Dahl
Illustrated by Quentin Blake
Reviewed by Angelina S. (age 8)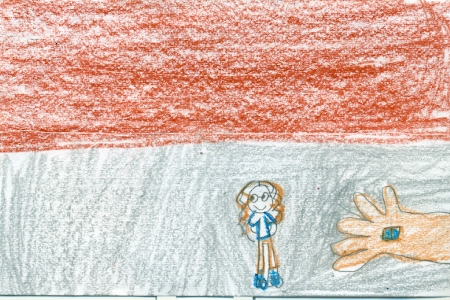 The BFG is a great book. It's about a little girl name Sophie. Sophie lives in an orphanage. One night she got snatched by a giant named the BFG. Sophie saw the giant and the giant took Sophie because he thought she would tell everyone about him. Will Sophie survive? Go read this book to find out.
My opinion is The BFG is a good book because its very interesting. When the BFG took Sophie, I asked myself what was going to happened to Sophie. Also in my opinion my favorite part of the book was when Sophie tried the snozzcumber. Snozzcumber is a food that the BFG shares with Sophie. It was so funny because she spit it out. The BFG changed because in the beginning he was grumpy to Sophie but then they became friends in the end. This is a very enjoyable book.
I recommend that kids should read this book because it's so entertaining. Once you read it you can't put it down and you want to read it again and again. Ages 8-10 year old boys and girls will enjoy this book. Roald Dahl is a wonderful author who writes in a way that makes you use your imagination. He makes you picture things in your head. Go check out this book!