Thunder Cake
Written by Patricia Polacco
Illustrated by Patricia Polacco
Reviewed by Cecilia A. (age 9)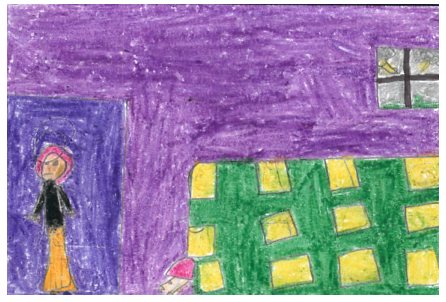 This story is about a girl who's afraid of thunder. Together the little girl and her grandma Carle bake a thunder cake. There was a thunder storm outside, and the little girl was afraid. Grandma Carle calls the little girl and makes a list of what she needs for the thunder cake. Together the little girl and her grandma Carle go out of the house and get the things for the thunder cake from their barn. Read more to find out . The reason why the thunder cake is used for thunder storms because the taste of the thunder cake comforts you.
I like this book because I made a connection with the little girl because when I was younger I was scared of thunder. Another reason why I like this book is because the pictures are really creative. I enjoy this book because there are challenging words and it is interesting to read.
I recommend this book to ages eight and up. I also recommend this book as a bedtime story too. And I also recommend this book to kids that are afraid of thunder. I hope you like this book! And if you're wondering how to make grandma Carle's thunder cake look at the last page and you will see how grandma Carle made her thunder cake.