Kung Pow Chicken Hero on the Side
Written by Cyndi Marko
Illustrated by Cyndi Marko
Reviewed by Naveen LK (age 8)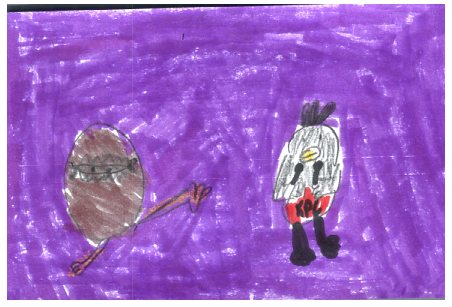 I bet you never heard of a chicken named Gorden and his brother Benny . They are super heroes .There are so many bad eggs and they are stealing chickens stuff and other heroes are in town .Will they need help from the other super heroes ? Read to find out.
I think kung pow chicken is really funny . When the bad eggs ate pizza and milk they fell asleep! It was funny. My favorite character is Egg Drop because everybody was being mean and he still helped. I liked this book because they had to distract their mom and it reminds me of when I had to distract my dad.
I recommend this book to kids that like funny books. This book is really funny and easy to read.