Bad Kitty for President
Written by Nick Bruel
Reviewed by Maggie M. (age 8)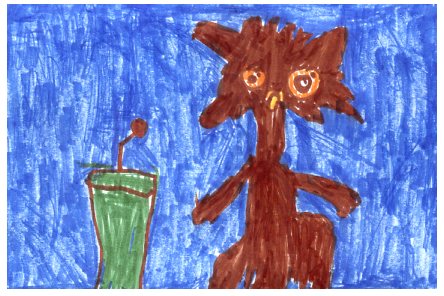 Kitty is a crazy no good kitty. Kitty decided to run for president but it's not as easy as she thinks. First she had to kiss baby, but baby kissed her instead. That made big kitty want to win. Soon it comes down to big kitty vs. Kitty. Kitty makes a commercial that says big Kitty is secretly a dog. Then she made a really BIG BIG MISTAKE she forgot to put her name on the ballet for people to vote for her. What will happen now?
My favorite part of the book is when kitty makes a commercial that big kitty is secretly a dog. It was funny. I think it's funny that Kitty doesn't understand a thing about elections; she doesn't even know how to conduct a grassroots campaign. I feel happy reading Bad Kitty because of the silly characters. They made me laugh.
I think people who like cats should read Bad Kitty because if they like cats they will like Bad Kitty. I will read this book again and again.