Thunder Cake
Written by Patricia Polacco
Illustrated by Patricia Polacco
Reviewed by Desiree W. (age 8)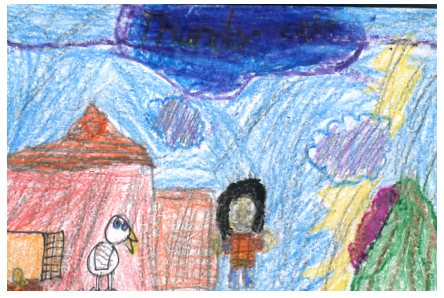 Babushka heard thunder. She said to her granddaughter to get out from under the bed because they were going to make thunder cake. First, they got the eggs from mean old Nelly peck hen. Then they got more ingredients. Read the book to find out how thunder cake helps with granddaughter's fear of thunder.
I think this book is a really good book. I like this book because it has good pictures. The pictures they tell the story well and are very detailed and colorful. It has a lot of details and it is a true story. Another reason, is that it has a lot of action in this book. I like when the girl and her Babushka are on a hunt for all the ingredients. They are running from place to place.
I recommend this book to people who are afraid of thunder and lightning. I also recommend this book to children ages six and up. Someone who likes Patricia Polacco books should read this book as well as all her other books.