Junie B. Jones Is (Almost) A Flower Girl
Written by Barbara Park
Illustrated by Denise Brunkus
Reviewed by Ava F. (age 8)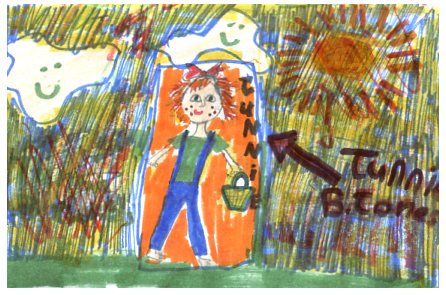 Junnie B. is not a baby!!!!! Junnie B. is definitely a grown up lady… well her mom does not think so. But Junnie B. is in luck her aunt Flo is having a wedding!!!! Junnie B. decided she will be the flower girl or will she? She calls aunt Flo. Aunt Flo doesn't know what to tell Junnie. Will Junnie B. be the flower girl? What will happen next?
Junnie B. reminds me of my friend who is crazy and always gets in a lot of trouble. Junnie B. and my friend are both crazy and want there way and always get it.
I like when Junnie B. goes up to a window and wishes the flowergirl will get sick and she will be the flower girl but her mom makes her wish it back. Reading this book made me laugh because Junnie B. always gets into alot of trouble and its always funny. My favorite part is when Junnie B. is talking a bout all her friends having boy friends.I also like when Junnie B. is telling her mom she is a grown up.
I think kids 1st grade to 3rd grade will like this book they will understand how Junnie's feeling.