My Weird School: It's Halloween I 'm turning green
Written by Dan Gutman
Illustrated by Jim Paillot
Reviewed by Matt D. (age 9)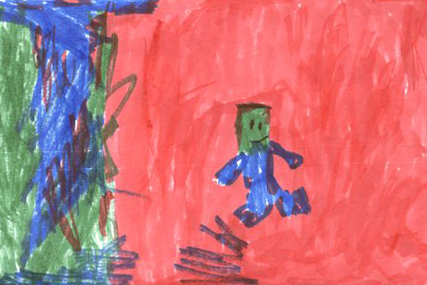 It's Halloween I'm Turning Green is a My Weird School special. The whole class goes trick or treating. When the Halloween monster strikes who will stop him from stealing all the CANDY.
The illustrations were good they looked like cartoons. My favorite part was when they unmasked the Halloween monster because the cops came and arrested him. My favorite character was A.J. the reason I liked him was he was funny, weird, and he likes football.
I think this would be a good book for 2nd and 3rd graders. It's a funny book because A.J gets sick of eating candy at one point and the cops come and arrest the Halloween monster.