My Ol' Man
Written by Patricia Polacco
Illustrated by Patricia Polacco
Reviewed by Isabella H. (age 8)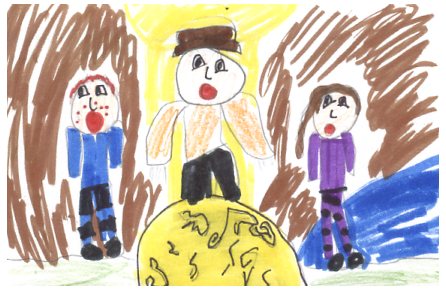 Patricia and Richie were waiting patiently. Now, it was four o'clock, the car pulled up, someone got out of the car, and it was their Ol' Man. Patricia's "Da" always had a magical story to tell. At one point, they were poor but Patricia's "Da" got a job on his favorite radio station, WJIM. If you read this book, you will know what I mean and hear Patricia's Ol' Man's story.
I like this book. I will tell you why. It tells a magical story. I love how the kids have a relationship with their "Da."It is a bit sad and I don't really like that part. The last thing I enjoy is the pictures in the story. They are very detailed and beautiful.
I recommend this book to first grade through sixth grade children. If you are too young, you may not be patient enough. If you are too old, you might think it's too easy to read. I give this book an 8 out of 10 stars!