Hedgie's Surprise
Written by Jan Brett
Reviewed by Patrick R. (age 8)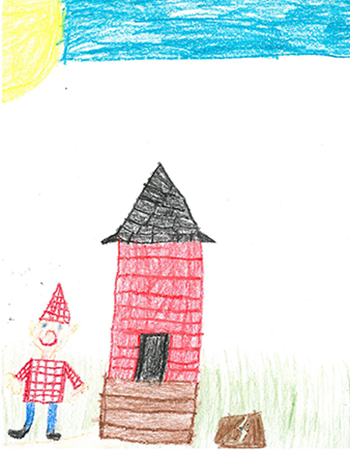 In Hedgie's surprise there is a naughty Tomten and a chicken named Henny. Henny always lays one egg each day but gets taken from the Tomten. Next Henny gets sick of her egg getting taken!
I like Hedgie's surprise because at the end Henny's eggs hatch and I started to name the little chicks: Acorn, Strawberry, Mushroom, Potato, and Hedgie! The names I chose were a little funny. Mostly they had to do with food and then a couple surprise names, just like the title of the book. I also like the book because I like many of the author's other books, like The Mitten. I really like the illustrations because they are playful but also detailed.
I would recommend this book for kids and parents who like Jan Brett.