Shoot for the Hoop
Written by Matt Christopher
Reviewed by Lydia A. (age 10)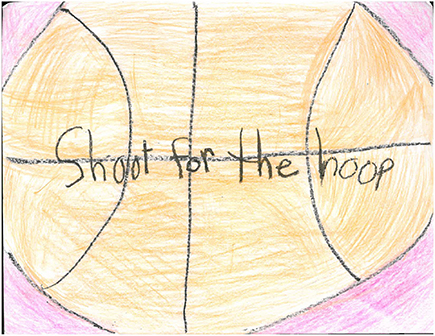 In this book it talks about a boy, Rusty, who is trying to get back to playing basketball ever since his accident. Now he has to be a referee. Rusty couldn't play because his Mom didn't want him to have another accident. Then one day a man came to the court and changed Rusty's whole life around. Do you think Rusty can return to the game he loves? This book is super awesome!
First I like this book because it had action in it. It is also super awesome because it felt like I was really in it! It also said some interesting things about basketball, like when it talked about the rules of the game and some of the great athletes. I love basketball, like my dad, so we had a good time reading this book together.
I recommend this book to people who love basketball.