Fudge-A-Mania
Written by Judy Blume
Reviewed by Macy H. (age 10)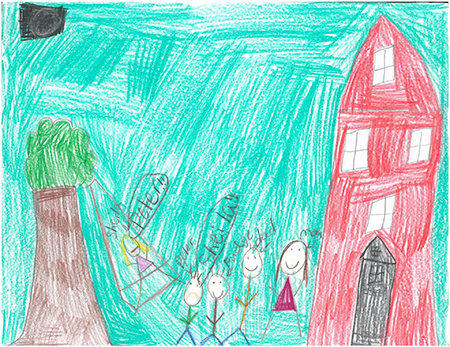 My book is Fudge A Mania. Fudge a Mania is a good book. I think that because, in the beginning, the Hacher Family wants to go to Maine. When they get to Maine Peter, the big brother, he goes into the house and sees his NOT so best friend Sheil. Sheil is the boss of everybody. When they both saw each other a lot of things happen like pushing her off the swing and more mean things happen too.
In my opinion, I think the book is so good and I love the author. Another reason I like the book is it is a readable book. There were some hard words but it was a good book. I love the illustrations on the jacket. The last reason I like the book is the title sounded like it would be good.
I think you should read this book because if you like to read books that are about a funny little brother then you should read Fudge a Mania.