Because of Winn Dixie
Written by Kate DiCamillo
Reviewed by Jorge A. (age 10)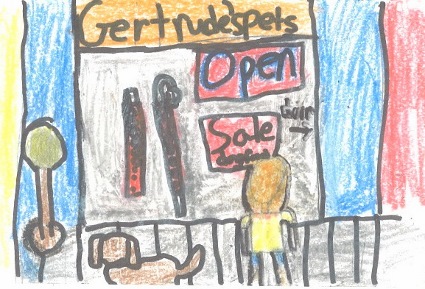 Can you believe that a girl named India Opal Buloni got sent to the store to get some things and came back with a dog?! To find out what happens, read Because of Winn-Dixie.
My favorite part is when Opal and Gloria have a party. I think that part was neat. I like that Otis brought a jar of pickles to the party.
I made a connection with Opal when she lost Winn-Dixie because my dog ran away too. I was taking her outside and she got away from me. I looked for her for 50 minutes. Luckily she came back on her own.
I think I am most like Opal because I care about my dog and I love her. Just like Opal loves and cares about Winn-Dixie.
I recommend this book to people who love dogs and love to laugh, because throughout the book you meet a dog and find laughs. I think people who read this book will find the end of the story interesting, because at the end Opal looses Winn-Dixie. Read the book to see what happens.