Little Rhino: Dugout Hero
Written by Ryan & Krystle Howard
Illustrated by Erwin Madrid
Reviewed by Jonathan M. (age 8)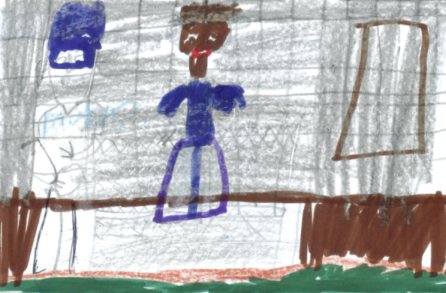 In Little Rhino Dugout Hero Rhino likes baseball. Rhino sprained his ankle. Rhino can't play any games. Little Rhino stays home on Monday. The Mustangs (Rhino's team) start losing games without Rhino. Rhino gets better and can play again and hits a homerun!
I like to the part where Rhino got to play baseball at the end of the story. Rhino hits a homerun. They beat their rival the Tigers. I also liked the part where Rhino's older brother taught Rhino a pea trick for throwing things in his house. Rhino throws a pea and it splattered on a rug. He had to clean the pea up with a vacuum cleaner. I like the character Little Rhino because he likes to play sports. Little Rhino is a good sports player. My favorite part is when Rhino hits a homerun and he helped the Mustangs win. I liked it because they beat the team that beat them before. It was an exciting part of the story!
I recommend Little Rhino Dugout Hero to second and third graders. I recommend this book to second and third because I think Little Rhino Dugout Hero should be for younger kids.