Little Rhino: Dugout Hero
Written by Ryan & Krystle Howard
Illustrated by Erwin Madrid
Reviewed by Owen D. (age 8)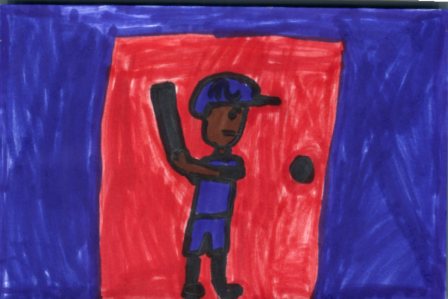 In Little Rhino the Dugout Hero Rhino loves baseball. He enjoys talking to his friends but sprains his ankle! Towards the middle of the book Rhino's ankle feels better and he starts playing with his friends at recess. Rhino is invited to Bella's birthday party and is ready to play. The big baseball game is here and Rhino is playing, but has to wait three innings. He is in the game but is losing 4 to 1. Rhino hits a triple. Bella, Cooper and Dylan score. The score is now 4 to 4. Carlos hits the ball. Rhino runs home. He's SAFE! Mustangs win!
I like the part when Rhino, CJ (Rhino's older brother) and grandpa James were eating dinner and grandpa James asked for a big favor. He asked the boys to do their chores. I like this part because I would have done the same thing. I also like the part when Rhino hit a triple and the next play he tagged up and he was so close to being out but… he was SAFE! So clearly you see I like this part. My favorite part was when Rhino's ankle felt better so he could run fast to be safe at home plate. I liked Rhino and grandpa James because they are both funny and they both like baseball.
I recommend this book to second and third graders who like baseball because it is a short book and it is about baseball.