Little Rhino: Dugout Hero
Written by Ryan & Krystle Howard
Illustrated by Erwin Madrid
Reviewed by Gianluca P. (age 9)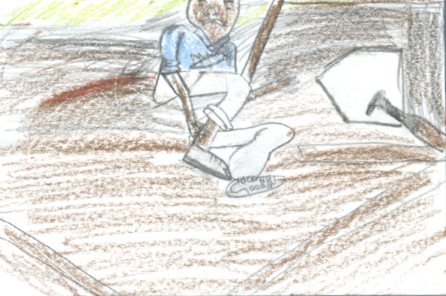 In Little Rhino, Dugout Hero Rhino plays little league baseball. Rhino loves to play baseball. But one game, he sprains his ankle. Rhino is taken to a hospital and they put a cast on his sprained ankle. Then, Rhino lets his ankle rest and he iced his ankle and it healed up. In the end Rhino is able to play baseball again. Everybody is happy to have him back at first base!
In Little Rhino, Dugout Hero there are many illustrations. One of the illustrations is when Rhino sprained his ankle: Rhino was sitting on home base holding his ankle. I think this illustration captured the moment. This story reminds me of the time I fell off my bike. I got a terrible gash on my knee. We both got a terrible injury.
I would recommend this book to kids who like sports. This book is good for 1-3 graders ages 5-9 will like this book. It is packed with fun, baseball and at one point, and injury. If you like sports you will love this book.