Puss in Boots
Written by Christine Deverell
Illustrated by Jan Nesbitt
Reviewed by Juliana S. (age 7)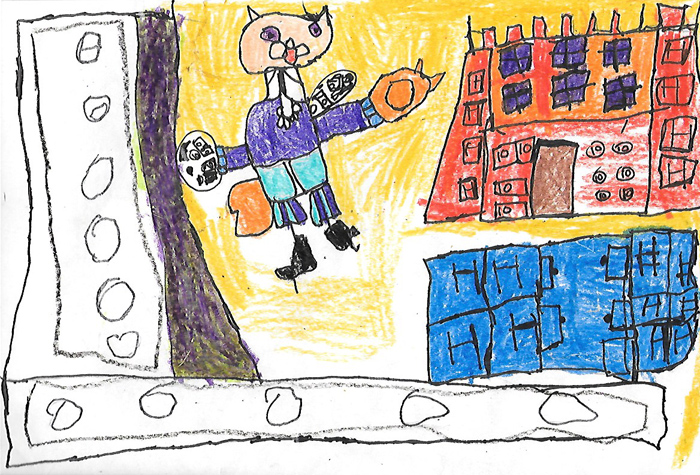 This book is about a boy who gets a cat from his dad when his dad moved away. The cat told the boy to get him some boots and give him a sack tied with string. His name then became Puss in Boots. Puss in Boots kept tricking people so that the miller's son (his owner) would meet the princess. Read the book to find out what happens next.
I like this book because the ending is funny. My second reason is I like how Puss in Boots tricks people to get into the castle to meet the king. My third reason is that Puss in Boots tricked the guards to get new clothes for the miller's son.
I recommend this book to anybody because it is funny and they all live happily ever after. The miller and the princess were married.
I would rate this book 5 out 5 stars because the pictures are colorful, not black and white. The cat wears a purple outfit and a purple hat. He is very clever.
If you like books with a happy ending, you will like Puss in Boots because this book really does have a happy ending.
Check out this book from the folktale and fable section of your library!