Henry and Mudge and the Forever Sea
Written by Cynthia Rylant
Illustrated by Sucie Stevenson
Reviewed by Elizabeth S. (age 8)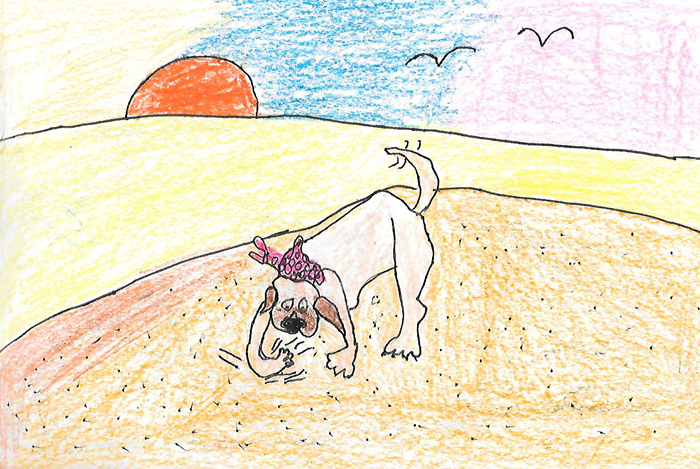 Drip, drop, went Mudge's slobber on the rubber lobster. This book is about Henry, his dog Mudge and his dad going to the beach. When they get there, they find a crab and a lobster in the water. The crab hides from Henry and Mudge and his dad.
If you like realistic fiction, Henry and Mudge are believable characters that do funny stuff together. I can remember a time when I went to the beach with dad and when I went in the water and a big wave went on me. I think "Henry and Mudge and the Forever Sea" is a sweet book because the dog is so cute. It is so cute when Mudge splashes in the water. His four paws go up in the water and his tongue is sticking out. It is so funny when the dad gets all wet because the waves come up and splash him. The dad goes to get the lobster. I love it when Mudge runs out of the water. He gets all wet and shakes all the water off on Henry's dad.
If you like Mr. Putter and Tabby books, then you'll love Henry and Mudge. I think you should read Henry and Mudge books by Cynthia Rylant because her books are fantastic. My classmate Hannah J. likes "Henry and Mudge and the Forever Sea" because she "likes when Henry's dad and Mudge ran in the sea and got the rubber lobster."
I recommend it to people that like dogs. I would rate this book 4 out of 5 stars because I think the characters are cute, even Mudge. If you like Henry and Mudge books you'll have to go to the library and check it out.