A Wrinkle in Time
Written by Madeline L'Engle
Illustrated by Cliff Nielson
Reviewed by Veda R. (age 11)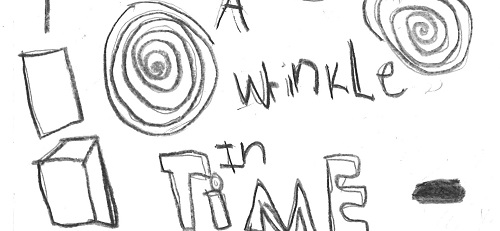 "It was a dark and stormy night..." This is the first dimension of A Wrinkle in Time. Follow Margaret Murry Charles Wallance and Calven on an amazing journey to find Meg's father and meet many new beings. You will explore a lot time travel in this amazing book.
I thought it was scary when Meg met Mrs. Who, Mrs. Whatif And Mrs. Which. It was awkward when Meg and Charles Wallance meet Calven because they were not exactly friends. It was sweet when Meg met Aunt Beast because Aunt Beast was so nice. It was exciting and suspenseful when Meg had to save Charles Wallance from IT. (The evil character.) Because Meg was so pressured to save him.
I would recommend this book to advanced eight year olds and up, although younger kids might enjoy reading this with a parent too. This book requires some patience to get through because the story moves slowly at some parts, but people interested in time travel will love it. You might like this book if you enjoy dimensions too.