Come Back Amelia Bedelia
Written by Peggy Parish
Illustrated by Wallace Tripp
Reviewed by Rihanna A. (age 8)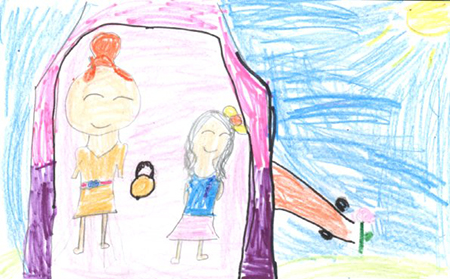 This story is about a girl named Amelia who got fired! She sees a sign that says lady wanted. She goes in and the woman at the hair shop asks her if she needs help. Amelia tells the lady she came to help her. Amelia starts working right away, but she doesn't pin up the lady's hair the right way so she gets fired. Read to find out the other silly things that happen.
I think that Amelia Bedelia is so funny because in every book she has a hard time understanding things so she does a lot of things the wrong way. That makes the book really funny. I like funny books! My favorite part of the book is when she gets fired from her job. I liked that part because she ended up getting another job and that made me feel happy.
I think most kids will like this book. I think it is best for kids that are seven or eight years old.