Princess (The Puppy Place)
Written by Ellen Miles
Reviewed by Addison L. (age 8)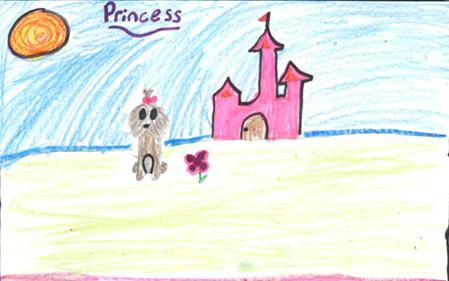 Princess is a book that's about a puppy that is very spoiled. Her owner is leaving to go to work with a famous artist. So, the Peterson family takes Princess. Princess is a lot of work to take care of. They decide they need to find her a forever home because she is too much to handle. Read to find out if Princess finds a forever home or not.
I like this book because it is part of a series. I think it is a great book because most people can connect to this book. I connect to it because my grandmother has a dog that looks exactly like Princess. I like the way the Petersons are trying to find a home for Princess. It is exciting to see if she gets a home.
I recommend this book to kids ages six to twelve. It is a really great and funny book.