Wonder
Written by R.J. Palacio
Reviewed by Colby C. (age 8)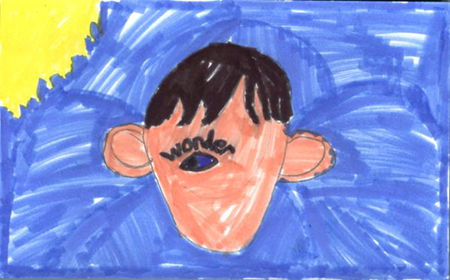 Wonder is an amazing book about a boy who has a different looking face than other people. His name is August. This book is 315 pages long. Even though it was a long book, Wonder really hooked me. This book can be emotional to some people, but also happy. There is a lot of bullying that happens in some parts of this book. I think the lesson in the book is don't ever judge a book by its cover.
I loved this book because there is a lot of empathy in it. This book reminded me of one time when I was getting teased at school. In the book, there is a person named Julian and he was the head of the teasing. I felt sad for August when they were bullying him. At the end of the book I felt happy because August won an award.
I recommend this book for kids ages eight to eleven because some of the parts are too sad for younger kids. I would give this book five out of five stars because it is an exciting book.