Bob
Written by Tracey Campbell Pearson
Reviewed by Antonio V. (age 8)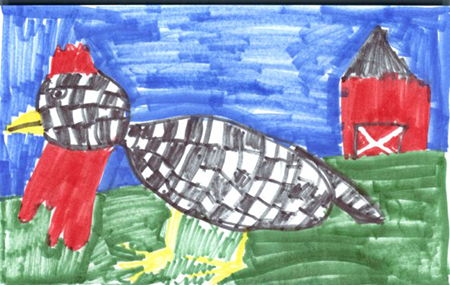 Bob is a fiction book about a rooster who is learning to crow. He lives in a chicken coop with Henrietta the cat and a bunch of chickens. He thought Henrietta could teach him how to crow. Read this book to find out if he ever learns how to crow or if he does not learn how to crow.
This book is special to me because before I knew how to read, my mom would turn the pages of it and I would memorize what was on each page. My favorite part was the animal noises because I liked it more than the other parts. This book makes me wonder if an animal can know another animal's communication.
I recommend this book from anyone newborn to kindergarteners. I also recommend this book to kids that like farms.