A Light In The Attic
Written by Shel Silverstein
Illustrated by none
Reviewed by Levi W. (age 8)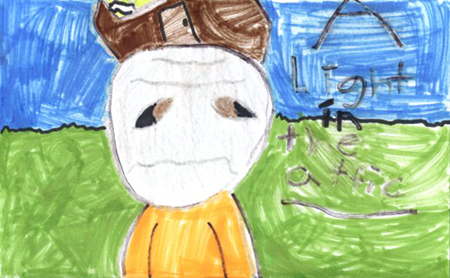 A Light in the Attic is a book of poems. Shel Silverstein is an amazing author. I like his books because most of them are very funny. There are a lot of poems in this book that are humorous. There are more than a hundred poems in this book.
I think this book was incredible, fantastic, and spectacular because Shel Silverstein wrote about many different topics. He is really imaginative. My favorite poem in this book was Backward Bill because it was really funny. It's on page 40. The funny part of that poem is in the second to last part of the poem. The title of the poem reminds me of when I was little and I used to put on my sunglasses upside down. I also like another book by Shel Silverstein called Where the Sidewalk Ends.
I recommend this book to people who are about preschool age and up. When you get the book you should go to either Backward Bill or Something Missing.