Franny K. Attack of the 50 ft Cupid
Written by Jim Benton
Illustrated by Jim Benton
Reviewed by Abigail A. (age 9)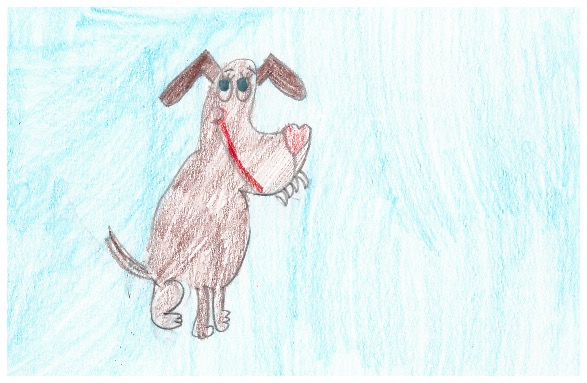 Whoa!! I never thought I'd hear of a 50 foot cupid! The title of this book is Franny K. Stein, Attack of the 50 Foot Cupid, written by Jim Benton.
To begin with, Franny is a scientist who lives in a pretty pink house with purple shutters. Her friends and family don't take her work seriously. Her mom feels bad and gets her a lab assistant to help her do experiments. Her lab assistant is a dog. She doesn't really like the dog in the beginning of the story, but later, the dog becomes more important to Franny. She makes an invention that made things really big. She drew a cupid on a valentine and put it in the machine by accident and it came alive and grew to 50 feet! It shot bow and arrows at people and buildings! Then she figures out a way to fix the machine to shrink the cupid.
In addition, my favorite part was when she did not know how to do a valentine so she wrote creepy things and drew creepy things like, "Valentine you really caught my eye" and there was a person with an eyeball in the person's hand. Finally, her teacher Miss Shelly showed her how to do a valentine with a cupid and hearts. One interesting character was Franny. She was interesting because she makes weird inventions that really work. Girls are usually into hearts and cute things, but Franny likes spiders and snakes. The illustrations in this book are very strange. They are funny too like the one where Franny had her underwear on! It made me laugh a lot!
In conclusion, I recommend this book for kids ages 6-9. You might want to read all of the Franny K. Stein books!