Touch Blue
Written by Cynthia Lord
Reviewed by Sheila F. (age 9)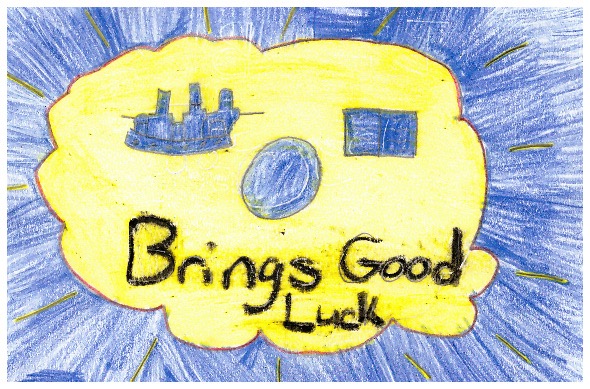 Wow, I wish my wishes would come true when I touch blue! The name of this book is Touch Blue and it was written by Cynthia Lord.
A girl named Tess Brooks lives on an island by Maine. The school on her island is planning to get shut down, but the people have an idea to stop this from happening. They are going to get as many families as possible to adopt foster children. This will bring more children to the school and then the school might be able to stay open. Tess and her family are adopting a boy named Aaron. He is thirteen years old and plays the trumpet. Soon, Tess realizes she is going to need another plan for Aaron to stay. Aaron has stayed with many families before and it is not an easy thing for them all. Tess hopes to make things work with Aaron.
My favorite part is when Libby and her friend Grach Cuho (who is adopted), dress up as bees for the talent show and the lyrics that they sing are "Please don't hurt the bees; We eat yellow stuff from the trees. If you give a sneeze, we will sting you on your knees!" That was my favorite part because it was funny and it didn't make any sense! Also, because when they yell, "Please don't hurt the bees" a baby starts to cry. A character I found interesting was Tess because I have not met very many people that collect lucky things like her such as blue sea glass, a white quartz, a plastic lobster, and two pennies from when she was born. This book made me wonder why someone would love to live on an island where news spreads so fast. I would not like that because you cannot keep anything private without people talking about it.
In conclusion, this book is very interesting for kids ages 7-9 years old. If you really want to check out this book, then find your way through your school library and take this book home!