The Yeti Files #2: Monsters on the Run
Written by Kevin Sherry
Reviewed by Nicholas S. (age 8)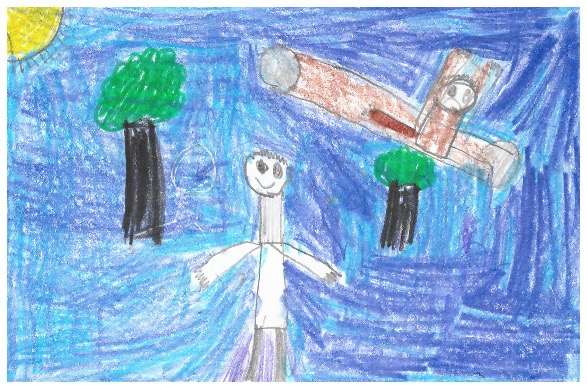 The book The Yeti Files #2: Monsters on the Run is a book that is going to make you laugh! It was written by Kevin Sherry.
To begin with, this book was about the character Blizz Richards. He tries to hunt down Yetis and other animals. He finds the one of a kind Loch Ness monster who is named Nessie. Nessie is lonely because she is the only one. So Blizz takes her back in time to the dinosaur times to help her make friends. They try to take some dinosaurs back to the real time. Then Nessie has real friends!
I think this was a very silly book. It was silly because animals talk and go on adventures in the book. This book is also part of a series. This is the second book. I also read the first one and Blizz is the main character in both of the books. My favorite character was Nessie. I felt bad for her and was glad Blizz was going to help. When she made friends, I was very happy for her!
In conclusion, if you like animals, especially strange ones, you will really like this book. It is good for all kids ages 6-9. I hope you like it!