The Very Hungry Caterpillar
Written by Eric Carle
Illustrated by Eric Carle
Reviewed by Matthew K. (age 9)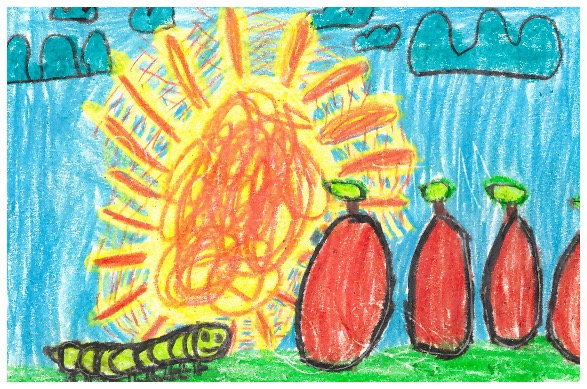 Yum! Yum! Eat away with THE VERY HUNGRY CATERPILLAR by Eric Carle. If you like different kinds of foods, then read this book.
To begin with, there's a lonely caterpillar that is very hungry. He looked for food and on different days he ate different foods and different amounts of foods. He was looking for the right food to eat that would make him full and to make him feel better. One of the foods he ate was a strawberry. He didn't like it. Another food that he tried was ice cream. He didn't like that either! He finally found a food that he likes which is a type of food that all caterpillars eat!
In addition, I think it was a great book because of all the different kinds of foods he ate. That made the story more interesting because I wondered what he would have next. I didn't know that as I read the book I would feel hungry! Thanks to all those foods there was in the story I wanted to eat while I was reading! My favorite part is when he came looking for food. I learned a lot about caterpillars, even though this story was fiction.
In conclusion, this book is for kids age 5 and up. If you like caterpillars then this book is for you.