Stranded
Written by Jeff Probst
Reviewed by Jinhee F. (age 9)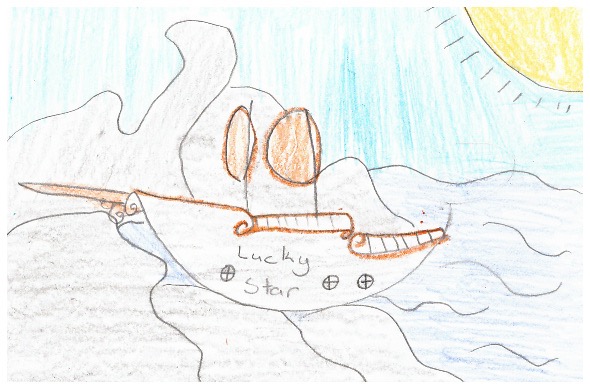 Have you ever been stranded on an island with only your sisters and brothers? Well you can feel like you are with Jeff Probst and Chris Tebbetts in the book Stranded.
Carter, Jane, Vanessa, and Buzz were supposed to get to know each other some more on a fun boat ride after their parents got married. Well I think it would be hard if you were stranded on an island with only your siblings. Their boat gets shipwrecked on an island and they have to figure out how to survive. The island is a big jungle. They have to become a team and work together. They are all very different and they get to know each other while they are trying to find a way to get home.
My favorite part this book was when they got stuck in a horrible storm and lost the only adults on the boat. This was my favorite part of the book because it caught my attention and made me start thinking about how they were going to survive. My favorite character from the book was Vanessa. This was because she was always there for everyone else. Also, she was so brave and fearless and didn't want Jane to get scared. Finally, I think Jane reminds me of my self. I think this way because I think that we are both really smart and pretty brave. She did pretty scary things in the book.
I would recommend this book to anyone who is 6-11, loves adventure, and does not like too big of a book. I really enjoyed this book and I hope you do too.