The Runaway Dolls
Written by Ann M. Martin
Reviewed by Jinhee F. (age 9)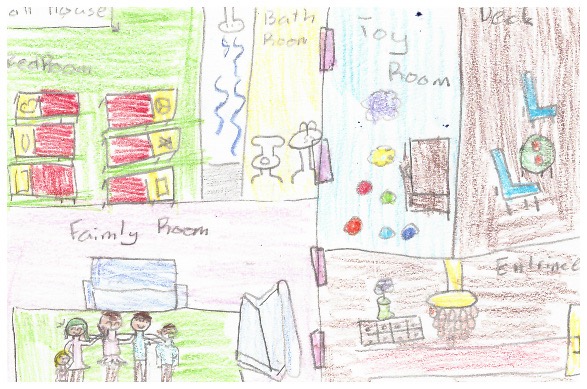 Have you ever imagined your dolls becoming alive and running away? If you have, you should read The Runaway Dolls by Ann M. Martin.
In the beginning, it all started when the dolls were to do whatever they wanted for 17 days because their owners, the Palmers, were away for vacation. Tiffany and Annabelle, two doll best friends, found a mysterious package and found out that in the package was Anabelle's long lost baby sister. They ran away with her because no one believed them and ended up in a park which to them seemed like the woods. Luckily, Baily and Bobby were spying on them. They'd been gone for a few days already. They keep the adventure going. Who knows if they'll get back before the Palmers or even get back at all?
In addition, my favorite part of this book is when Tilly May [Annabelle's sister] gets brought to the doll house and all the dolls hug. I like this part because all the dolls are happy, which makes me happy. Tiffany reminds me of my dad. This is because she was always calm and made sure Anabelle was calm and safe too. This reminds me of my dad because my dad is the same way with me. This book is unique to me because it is about a very different topic. I think this way because it is about dolls running away. It is something you wouldn't expect to read about.
In conclusion, I would recommend this book for anyone ages 8-12, boy or girl, who likes adventure. Make sure to check out The Runaway Dolls if you can!