Thomas and the Dragon Queen
Written by Shutta Crum
Reviewed by James L. (age 9)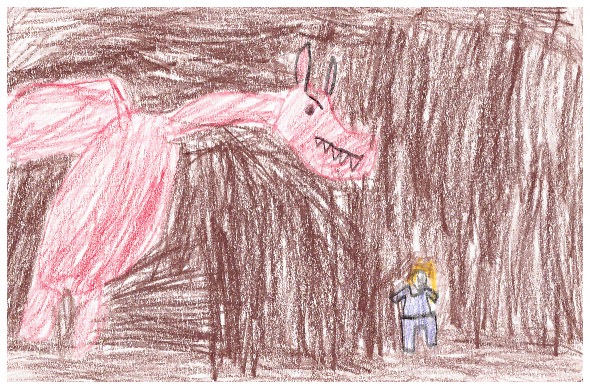 Boom! Boom! Come join Thomas in Thomas and the Dragon Queen by Shutta Crum.
To begin with, the princess of a kingdom that is at war is kidnapped. A knight named Thomas tries to save her from a dragon. He volunteers for this difficult job! The problem is that he is only a squire and he is the shortest of them all! He does many things to get to the island the dragon is on. He only has a donkey, a vest and a sword, but he also have bravery! He even rode on a dolphins back when trying to get to the princess! He is very courageous as he tries to save her and has to fight a dragon to do this.
In addition, I liked the illustrations in the book. I liked it because there are many pictures of dragons all in black and white. While I was reading, the book made me feel excited. It makes me feel this way because it was very interesting and full of action with Thomas and his adventure to save the princess. My favorite part is when he read a story to the dragon babies. It was my favorite part because they asked him if he had a scary story.
In conclusion, I recommend this for kids 7 and up. Also people that like adventure books would enjoy it!