The Loser List #3: Jinx of the Loser
Written by H. N. Kowitt
Reviewed by Jackson R. (age 9)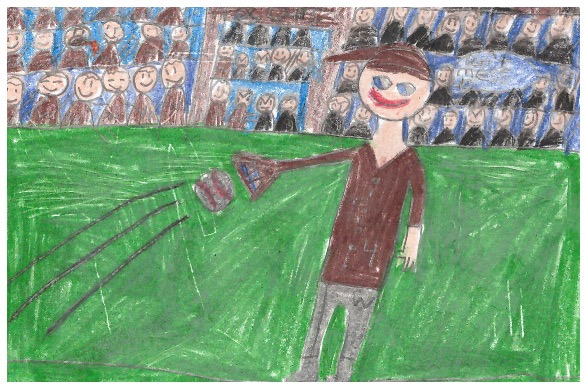 Why does baseball have to exist? Find out why Danny thinks this in The Loser List #3: Jinx of the Loser by H. N. Kowitt.
This book is about this boy named Danny Shine who makes the baseball team at school, The Woodchucks, lose the finals to the Sliver Hawks. Everyone starts to call him a jinx. No one except Jasper likes Danny. He is even more of a jinx when the Ferris wheel stops when he is on it. This is really hard for him because he wants a girl named Asia to like him.
My favorite part of this book is when Jasper shows Danny's drawing of the principal farting in his underwear. It's my favorite because it's the funniest part of the book. I like this book because it is mostly about baseball which I like. He realized that baseball made him the loser of sports. The character Luke reminds me of my friend Andrew. They are alike because they both whine a lot!
In conclusion, I recommend this book to kids who like humor and disaster. I think you should zoom into the library and find it!