Marvin Redpost Super Fast, Out of Control!
Written by Louis Sachar
Illustrated by Amy Wummer
Reviewed by Christian K. (age 8)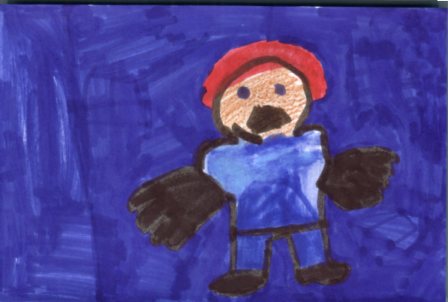 Did you ever get worried about something you did not want to do? If so, then you can relate to Marvin Redpost in Marvin Redpost Super-Fast, Out of Control by Louis Sachar. In this book Marvin has to choose to face his fears and ride down Suicide Hill on his new mountain bike or have his friends think that he isn't brave enough to do it. It will be hard for Marvin because in the book it says he can't steer the bike, use the brakes, or get on without wobbling. He wants his best friends Stuart and Nick to go ride with him because he's scared to do it by himself, but they are too busy watching a video. Will Marvin ride by himself or not at all? Read the book to find out what happens.
I liked the story because it was realistic. I know that because in the story Marvin and his friends get bored. In the beginning of the story the three friends are sitting around near a tree trying to figure out what to do. That reminds me of when I get bored with my friends sometimes. My favorite part is when a police officer comes to talk to Marvin's class and fools around with the kids. Police officer Watson picks a girl named Casey Happelton and she says her name is Michael Jordan. This book reminds me of another book by Louis Sachar called Wayside School is Falling Down because in my opinion, both books are funny. In this book Linzy, Marvin's younger sister, is calling herself a gold unicorn. In Wayside School, Mrs. Gorf turns the students into apples. Finally the students turn Mrs. Gorf into an apple! In the end Louis, the yard teacher, eats Mrs. Gorf, the apple. That is why both books are funny.
I recommend this book to 2nd to 4th graders. Some students in these grades have the same problems as Marvin. They might be nervous about riding their bikes in a scary place just like Marvin. Also, if you like brave characters, then this book will suit you. So don't forget to read Marvin Redpost Super-Fast, Out of Control by Louis Sachar.