The Elevator Family
Written by Douglas Evans
Reviewed by Jackson R. (age 9) & James L. (age 9)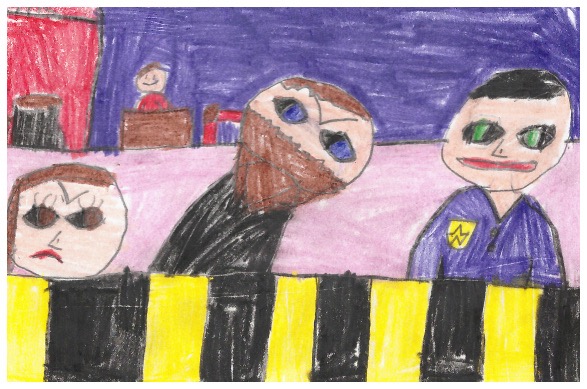 Let's go to the top floor on Otis the Elevator! Learn more about it in the book The Elevator Family by Douglas Evans.
This story is about a family of four that can't find a room and have to stay in an elevator named Otis. While they were there, they did everything you would normally do in a hotel room. During their stay, they get some surprising guests. They run into a British rock group, a lovesick bellhop and more! They get to know all of the unusual guests. There was even a kidnapping that they tried to help fix.
We liked this book because of the surprising guests. They sometimes made us laugh, like when Gavin keeps on giving Mrs. Wilson flowers. Our favorite part is when the two men captured Lizzy and the Wilsons try to help her. This is our favorite part because we like spies. The character Gavin, the bellhop, changed because he was embarrassed at first because he didn't think Kathy liked him. Then at the end he felt happy because he found out she did.
In conclusion, this book is good for all ages. lf you like adventure and humor, this book is for you!