The Adventures of Super Diaper Baby
Written by Dav Pilkey
Illustrated by Dav Pilkey
Reviewed by Jack G. (age 9)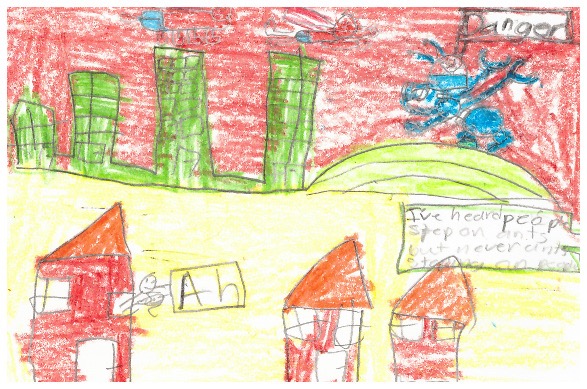 Zoom, zoom! Join Super Diaper Baby and Diaper Dog to get Deputy Doo-Doo in The Adventures of Super Diaper Baby by Dav Pilkey.
To begin with, Bill and Mary Hoskin were driving as fast as they could to get to the hospital. They were having a baby. Then the doctor gave Billy the spanking of his life when he was born. Billy flew out of the window as Deputy Doo-Doo and Danger Dog were flying away from the cops. Billy flew into the super powers and became Super Diaper Baby! Deputy Doo-Doo stole powers from Captain Underpants and Super Diaper Baby took him to jail. Then he makes Danger Dog become good and changes his name to Diaper Dog.
In addition my favorite part was when the doctor gave Billy the spank of his life. This was my favorite part because Billy flew out the window. This book is like no other book I've read because it has funny and had weird parts in it. The funniest part was when Deputy Doo-Doo turned into real poop. My favorite character was Danger Dog. I liked that he almost went to jail but then he became good.
In conclusion, this book would be recommended for kids 6-12. They would enjoy the many silly parts of the book!!