Dying to Meet You
Written by Kate Klise
Illustrated by Sarah Klise
Reviewed by Jack C. (age 9)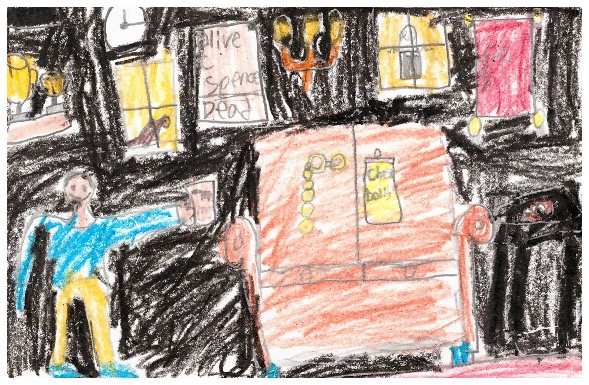 Do you like ghosts? Well join Ignatius, Olive and Seymour in a weird book called Dying to Meet You by Kate Klise and illustrated by Sarah Klise.
To begin with, Ignatius needs to rent a house for the summer so he can write a book. But he's not the only occupant of that house because he didn't read the paper work. There was also a ghost and a kid! Ignatius was not happy, he was furious. He called his lawyer but she did nothing. How does he deal with these new roommates? Not very well at first, and they go through many crazy happenings together.
In addition, I liked this book because it is weird. It is weird because it's a ghost book, but it's not scary. My favorite part of the book is when Ignatius says he would spank Seymour who is the kid in the house with him. This was my favorite because the ghost dropped a chandelier on Ignatius when he said that! This book is really interesting because it is written all in letters. I have never read a book that was written that way so it made me more excited to read it.
You will love this funny story! I recommend this book for ages 8-10. The author did a really great job writing this book!