Thomas and the Dragon Queen
Written by Shutta Crum
Reviewed by Helena B. (age 9)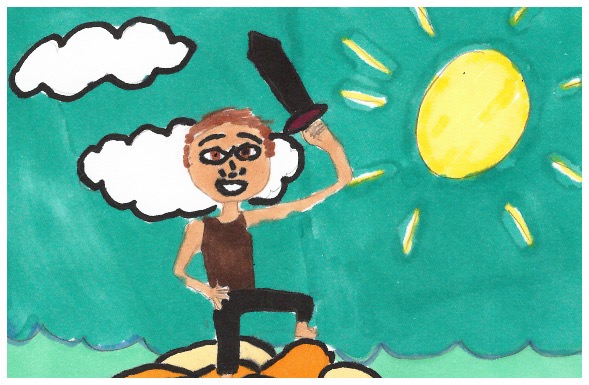 Have you ever felt like you just don't fit in? If you have, then you should read Thomas and the Dragon Queen by Shutta Crum.
To begin with, Thomas is 13 years old, but small for his size. When he sees a sleeping knight approaching his 3 year old sister Isabell, Thomas wakes up the sleeping knight and Thomas and his family invite the sleeping knight into their home. When Thomas is offered to be his squire, he leaps with joy. All the other squires laugh at him due to his size. But when he becomes a knight and is asked to rescue the princess from the one and only dragon queen, people's feelings might just change for Thomas.
In addition, I liked this book. I liked this book because I thought it was full of adventure and amusement. Especially the many parts along his quest to save the princess. One thing unique about this book is that Thomas is only 13 years old, and towards the end of the quest, he had nothing. He didn't have a mount, a sword, or protection. He didn't even make it with his shirt! But he stays in a good mood anyway. This story reminded me of when I first played softball. I had never played before, and I wasn't very good. But then I practiced, and soon I was the best player on my team! The lesson for me is that practice makes improvement and Thomas did this too.
In conclusion, this book is good for people ages 8 to 12. If you like action and adventure, start weaving your way into the library and find Thomas and the Dragon Queen today!