Mousenet
Written by Prudence Breitrose
Reviewed by Helena B. (age 9)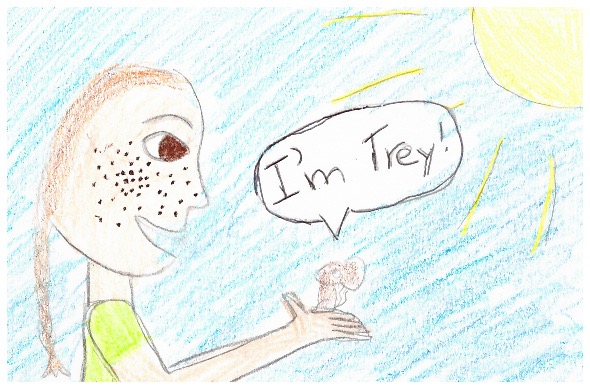 ''Typing mice?!'' If you like books that involve humorous animals and crazy inventors, then you should read Mousenet by Prudence Breitrose.
To begin with, Megan and her uncle are inventing another useless invention, the Thumbtop. The Thumbtop is a tiny computer, no bigger than the size of your thumb. When Megan meets a talking mouse, Trey, she talks with him and gets informed about the 'mouse sign language'. She soon tells Trey about the Thumbtop, and he says, ''Wow! I ought to have one!'' So, is this invention really useless, or could it just change the world? Megan and Trey go into the mouse world together to use the invention and to not let it get into the wrong hands. Megan learns so much about the mice including how they are very smart and how they even have their own MSL...Mouse Sign Language. She is able to communicate with them and wants to help them have Thumbtops for all mice.
In addition, I liked this book because I thought it was a combination of funny, exciting, and fun. This is true because at some parts, unusual things happen including mice talking to people. My favorite characters are Trey and Megan. I think they are funny and smart and make a good team working together which is unexpected with a mouse and a human girl. Also, this book is the first of a series of books! There is also a book called Mouse Mobile, but that is a whole different story.
In conclusion, I would recommend this book to anyone ages 7 to13 years of age. So go to your nearby library today, and check out the amazing Mousenet!