The Boy Who Owned the School
Written by Gary Paulsen
Reviewed by Helena B. (age 9), Hanna V. (age 9)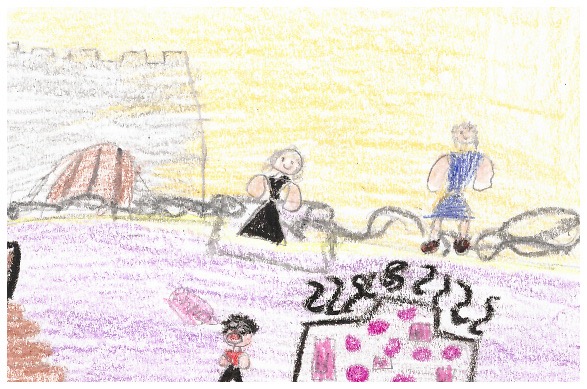 ''TURN.OFF.THE FOG MACHINE!!!'' Jacob was the boy who owned the school ever since he got in the school play. To learn more about Jacob, you should read The Boy Who Owned the School by Gary Paulsen.
To begin with, Jacob was an ugly high-schooler who had a crush on a very pretty, nice, and popular girl named Maria Tresser. When he flunks a test in English, he has to be in the school play for extra credit. But Jacob HATES being noticed, so he gets a job doing the fog machine, but this job may just embarrass himself, noticed or not. He has so much trouble trying to figure out how to fit in and the story tells all about it.
In addition, our favorite part was when Jacob tripped over Maria Tresser in gym class and had to run laps. We liked this part because we thought it was funny when he embarrassed himself in front of his crush. Our favorite character is Maria. She is our favorite character because she has a good attitude and she is nice to everybody. We liked this book because there were some funny parts like when Jacob messed up the fog machine. The funny parts made us even more interested in the book!
In conclusion, The Boy Who Owned the School was an extraordinary book. So check it out in your nearby library today!!!