Miss Klute is a Hoot
Written by Dan Gutman
Reviewed by Hanna V. (age 9)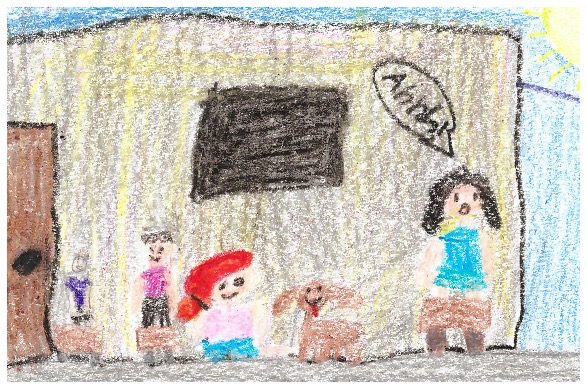 Have you had a dog who goes crazy and likes someone to read to him? Well if you do, you should read Miss Klute is a Hoot by Dan Gutman.
To begin with, Mr. Granite's class is going to read out loud. Mr. Macky, the principal, brings Miss Klute inside the classroom. Miss Klute wants someone to read to her. Mr. Macky gives her Fruit Loops for her to eat and play with all the time. A girl named Andrea thinks she is cute. Then they all get to know her when they finished reading. There are a lot of funny scenes!!!
In addition, my favorite part is when the class thinks Miss Klute is a grizzly bear. It is my favorite part because everybody goes on top of their desk and screams. My favorite character is Andrea. I like her because she is calm and she always follow the rules. I think this book is funny. It is funny because the characters do funny things and say funny things in the story.
In conclusion, kids ages 5-7 should read this book. Kids who like reading funny books should also read this book. Make sure you have a funny day and funny night!!!!!!