Mommy Doesn't Know My Name
Written by Suzanne Williams
Illustrated by Andrew Shachat
Reviewed by Marleny O (age 9)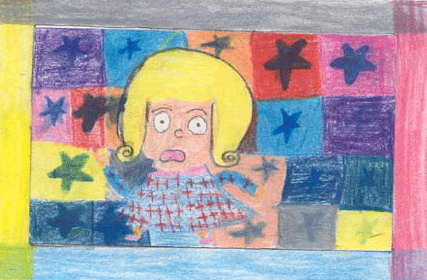 This is about a little girl named Hannah and she thinks that her mom does not know her name. First, her mom calls her Chickadee, then her mom calls her Pumpkin, and then her mom calls her Alligator. Then her mom called her a devil and a monster, and a monkey, and a mouse, but finally her mom said her name.
I think the lesson of this story is that sometimes people might call you sweet things but they actually mean it with love. Sometimes my mom calls me sweet things and names just like Hannah's mom.
My favorite part of the story was when Hannah's mom told her "see you later alligator", but Hannah thought her mom was calling her Alligator. I like the picture where Hannah has a beak and she looks like a Chicken. This book is unique and special to me because my mom also calls me sweet names.
I think children from ages 10-5 should read this book. I think they should read this book because it is not too long and not too short, and I also think they should read this book because it teaches them many things.