Heart to Heart With Mallory
Written by Laurie Friedman
Illustrated by Barbara Pollak
Reviewed by Reese S. (age 8)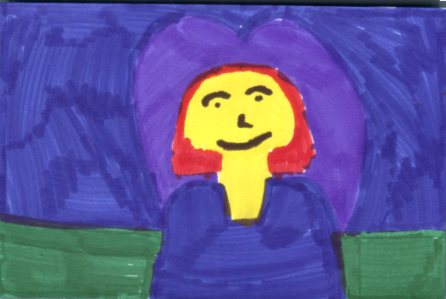 Have you ever had a secret admirer? In Heart to Heart with Mallory by Laurie Friedman you'll learn about Mallory and Valentine's Day. In the book Mallory wants to stop Frank and Colleen from getting married. I know this because she thinks she'll be the third wheel with Mary Ann and Joey. They are Mallory's best friends. Joey is Frank's son and Mary Ann is Colleen's daughter. So if Frank and Colleen get married, they'll be stepsister and stepbrother. When Mallory hears that Joey is spending the weekend with Mary Ann, she wonders why. Back at school, Mallory gets a note on her desk. She finds out that she has a secret admirer! Mallory has a lot of questions. She doesn't know who he is. Mallory's neighbor, Mr. Winston throws a Valentine's Day party and Mallory is wondering why but she thinks he isn't a party-throwing type. Read the book to find out how Mallory solves her Valentine's Day problems.
I like this book because it makes me want to read more. For example, as I was reading I wanted to see if Frank will ask Colleen to marry him. I also wanted to know who Mallory's secret admirer was. I also like the illustrations. One shows Mallory rubbing her head because she is thinking so much that she thought her brain was going to explode. My favorite part is before Mallory goes to bed she wishes the bed bugs would bite her so that she doesn't have to go to the Valentine's Day party.
I recommend this book to second grade to fifth. I think this because they might enjoy reading about Mallory's Valentine's Day problems and think about a solution as they are reading. I didn't want to stop reading because of all the twists and turns in the story. I give this book two thumbs up.