Frindle
Written by Andrew Clements
Illustrated by Brian Selznick
Reviewed by Kaylee J. (age 9), Gianna T. (age 9)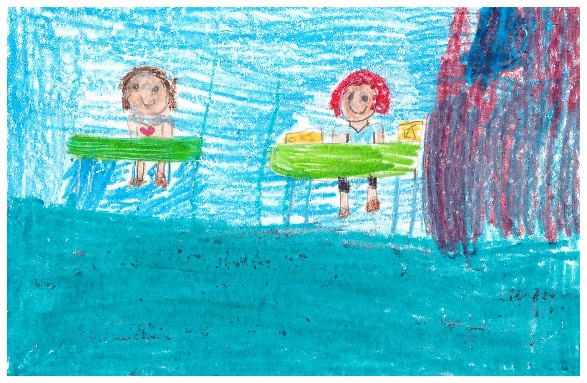 What is a Word Detective? If you would like to know, read Frindle by Andrew Clements.
Frindle is a book about a boy named Nick that thought, "Why do we have to use the word pen? Why can't we use the word Frindle?" Nick gets his friends to say the new word, then everyone at the school, and then it goes on the newspapers! So the teacher came up with a punishment for anyone who says the word Frindle. They will have to write 100 sentences that says "I am writing this with a pen."
We like this book because Nick comes up with the word Frindle instead of using the word pen. This makes the book interesting because there is a war between Nick and his teacher. The main idea of this book is Nick making up a word Frindle because he doesn't like the word pen. This is a strange idea, but makes the book seem like he's a real kid. Our favorite part of this book was when Nick realizes that people are using the word Frindle all over the country. We liked this because Nick didn't expect this to happen.
In conclusion, we will recommend this book to boys and girls ages 7 and up because it is a higher level book and little kids might not enjoy it as much as we did. You should try it if you like fun ideas!